Stormwater Committee
ABOUT THE STORMWATER COMMITTEE
The Storm Water Pollution Prevention Program (Storm Water Program) is the lead office for the City's efforts to reduce pollutants in urban runoff and storm water to the maximum extent practicable. These activities, include but are not limited to, public education, employee training, water quality monitoring, source identification, code enforcement, watershed management, and Best Management Practices development/implementation within the San Bernardino & Riverside Counties Branch jurisdictional boundaries. The Storm Water Program represents the City's on storm water and NPDES storm water permit issues before the Principal Permittee, the County Department of Environmental Health, and the Regional Water Quality Control Board. In addition, the Storm Water Program provides technical expertise and guidance to all City departments to ensure implementation and compliance with the Permit. Furthermore, the Storm Water Program prepares and transmits an annual report to the County for submittal to the Regional Board and is responsible agent that certifies that the City is in compliance with all Permit requirements. Compliance with the Permit requirements will be tracked and monitoring by the Storm Water Program and the Regional Board through the annual reporting process, self-assessments, certifications, Storm Water Program audits and inspections, and Regional Board audits and inspections.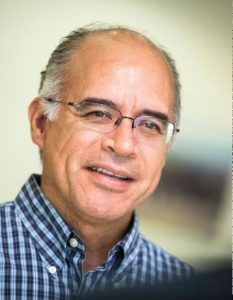 Welcome to the Stormwater Committee webpage. The Stormwater Committee was formed to add value to ASCE membership and to address stormwater issues we all encounter every day. The Committee provides a forum for networking in an atmosphere that includes dinners, workshops, calendar of events, and seminars. These activities are in addition to those already offered by the ASCE San Bernardino & Riverside Counties Branch. The public is welcomed to attend and participate in the Committee as a volunteer. Also included is access to our committee members, and additional links of helpful information. For anyone who would like to get involved and volunteer for a committee or one of our public outreach events, please contact any of the current committee members for assistance. If you have any comments or suggestions regarding our site please contact Bill Flores. We hope to see everyone at our upcoming events.Thank you for your continued support and commitment to ASCE and to the Stormwater Committee.
Sincerely,
Bill Flores Jr., P.E., CPESC, CPSWQ, QSD/P, ToR
Stormwater Committee, Chairman
Guillermo (Bill) Flores Jr., PE, ENV SP, CPESC, CPSWQ, QSD Stormwater Committee Chair

Bill Flores, PE, is a Senior Project Manager for HDR Inc. (Riverside office), a national civil engineering consulting company. He was the 2010-2012 ASCE LA Section Vice President of Technical Groups and was President of this Branch for two years in 2005 & 2006. Bill is responsible for projects involving Project Management, and Drainage and Water Quality activities in Southern California. Bill holds a Bachelor of Science degree in Civil Engineering from Cal Poly, Pomona. He is involved with Fundraising for the American Heart Association and is a volunteer at the San Bernardino County Museum.

(951) 320-7311

Cynthia Gabaldon, P.E., CPSWQ, CPESC, QSD/P, ToR

Cynthia is currently is a Senior Project Engineer at CG Resource Management and Engineering in La Verne, CA office. She is the Environmental Compliance Group Manager with projects focusing all aspects of environmental permitting and engineering design. She is a Cal Poly Pomona graduate in Civil Engineering, where she was an active member of the ASCE. Over the years, she has volunteered in various ways at Cal Poly and with ASCE. Currently, she is also a mentor within the Chapter's Mentoring Group. Outside of work, she and her family spend time dirtbike riding and camping.

(909) 455-8520

CG Resource Management and Engineering

Roy King MS, P.E. Caltrans

Roy H. King (MS,PE) received a Bachelor of Science in Civil Engineering from the University of Wyoming in 1966, and a Master of Science in Water Resources Engineering from California State University, Fullerton in 1980. Mr. King has been with the California Department of Transportation in the Hydraulics Division since 1989, after spending the first twenty years of his career in the private sector. His article and original derivation, "The Three-Point Resection: an Alternate Approach" was published in the April 1983 edtion of Civil Engineering magazine. Mr. King and his wife Sally recently celebrated their 40th Anniversary. They have one daughter, Kerry Charles.

(909) 383-4555

Neil Nilchian, P.E. Engineering Project Manager/Recovery Manager Former Riverside County Transportation Department

ASCE-SB/Riv-Branch:

▪Member of the Stormwater Committee, 2008-Present
▪Member of the Report Card, Transportation Committee, 2008-2011
▪Mentorship Committee co-Chair 2008-2010
▪Engineer of the Year in Government, 2010

ASCE-LA Section:

▪Mentoring Chairman
▪Member of Safety Assessment Program/Certified Trainer by the Governor's Office of Emergency Management Agency, 2008-Present.

Mr. Neil Nilchian worked for the County of Riverside for about 25 years. He first began his county employment with the Department of Building and Safety where he was in charge of a Satellite Office-Grading Section. At the Grading Section, he promoted erosion prevention and effective storm run-off management long before the industry came up with "Best Management Practices". Later on, he joined the Riverside County Transportation Department and worked his way up to an Engineering Project Manager for different Capital Improvement Projects. He received a Bachelor of Science in Civil Engineering from the California State University, Los Angeles. He has been an active member of ASCE for over 35 years.

Arlene B. Chun, MSCE, P.E. Riverside County Flood Control & Water Conservation District

Arlene is currently the County's NPDES Water Quality Monitoring Program Manager. Prior to joining the District in 1999, Arlene was a Research Associate with the Water Resources Research Center (WRRC) at the University of Hawaii at Manoa, where she earned a Master of Science degree in Civil and Environmental Engineering. Outside of NPDES and ASCE, Arlene is a staff musician at St. Theresa Palm Springs and is an active volunteer at the Palm Springs Air Museum.

(951) 955-1200
The Solution to Pollution is in Everyone's Hands!!
What is Stormwater Pollution?
Most of our rainwater travels through gutters, storm drains, channels, washes and eventually into the major source of our drinking water.
The most common pollutants are:
Trash (fast-food wrappers, cigarette butts, styrofoam cups, etc.)

Toxins (used motor oil, antifreeze, fertilizer, pesticides, sewage overflow, pet droppings, etc.)
These pollutants are carried through water (from rain, hoses, sprinklers, etc.) drains from streets, parking lots, and lawns and enters through catch basins throughout California. From there the polluted urban runoffs and rainwater flows through a massive system of pipes and open channels straight to various washes and reservoirs untreated. Basically, anything dumped or dropped on the ground or in the gutter contributes to stormwater pollution.
What Are the Effects of Stormwater Pollution?
Health: Stormwater pollution can pose a serious health risk to people due to pesticides, bacteria, and chemicals that is washed from our city streets and into the stormwater.
Environment: Numerous marine plants and animals living in our Lakes and Streams may become sick or die from contact with stormwater pollution.
Neighborhoods: Clogged catch basins significantly decrease the quality of life in many neighborhoods throughout the City and County. These "layers" of trash and debris can attract rats and pesticides, create foul odors, and clog the storm drain system affecting neighborhood appearences and property values, and may cause flooding due to un-proper runoff.