Committees
Mentorship Committee
Mentorship Committee
Message from the chairman
Welcome to the Mentorship Committee webpage. The Mentorship Committee was formed to add value to ASCE membership in Southwest Riverside Country and to address local issues encountered in that region. The Group provides a forum for networking during lunchtime seminars and presentations which occur on a quarterly basis. These activities are in addition to those already offered by the Branch. The public is welcomed to attend and participate in the group as a volunteer. If you are interested, please contact the Chairman. We hope to see everyone at our upcoming events.
Thank you for your continued support and commitment to ASCE.
Chairman
Jessie Powell, PE
URS Corporation
(909) 980-4000
jessie_powell@urscorp.com
---
Direct Board Membrs
► Georgia Jeffers, PE - Vice Chair
► Open - Event Coordinator
► Edwin C. Wen, PE, MS - Treasurer
► Alfred Pedroza, PE - Secretary
How We Work?
The San Bernardino & Riverside County Branch Mentorship Committee along with National ASCE and the ASCE Committee on Career Development are launching a local ASCE Mentoring Program. The goals of this mentoring program are to:
Provide an opportunity for our members to enter into mentoring relationships that will facilitate the growth of young engineers and the profession by means that may not be available through typical work relationships or training.
Host an Annual Dinner and other mentoring related activities. These events will bring together all of the mentor and protégé pairs to celebrate the Mentoring Program.
Utilize an online Mentor Database. This database would be separate from the Mentoring Relationships and would serve as additional means for younger engineers to locate experienced engineers who are willing to answer questions related to engineering. The database would appeal to those who have questions about a particular field of engineering but aren't seeking a long-term mentoring relationship.

There are numerous benefits for being a Mentor/Protégé. Mentors can influence the leaders of tomorrow to ensure the future success of our profession and they can learn about some of the challenges younger engineers face today. Protégés can learn what it takes to become a leader through experiences and wisdom of their mentor.

Participation is key. We request that you commit to working with your mentor/protégé for at least 6 months, and encourage a 12 month mentoring relationship. It is recommended that mentor/protégé pairs have contact (e-mail or call) at least once every two weeks and meet in person (or have a longer phone conversation) once a month.

ASCE holds a training workshops to give you the tools and tips on how to gain the most out of the mentoring relationships. Examples of topics discussed include:
Meet your mentor/protégé in person
Discuss the purpose of the program
Mentoring: What It Is and Isn't
Mentoring Benefits: Case Study and Testimonials
Do's and Don'ts ("Ground Rules")
---
FAQs

PDF version - Frequently Asked Questions

Click on the questions to see the answer.
---
Members at Large
LA-Section's Mentorship Committee Chair
2010-Engineer of the Year in Government

Neil Nilchian, PE
nn_consulting@yahoo.com
Past San Bernardino & Riverside Counties Committee Chair of the Branch from September 1, 2007 - September 31, 2009
Announcements
Mentors Wanted & Sponsors Needed
Sponsor/Mentor Flyer Click Here
Sponsor/Mentor Online Form Click Here
Links
"Mentors Wanted in all fields of Civil Engineering"
---
Sign Up
for an application which will assist the Committee in matching each mentor and protégé appropriately. If you interested in participating as a Mentor or Protégé, please complete the application and return via email or fax to:
Protégé Applications:

Alfred Pedroza, PE
apedroza@boyleengineering.com
(909) 933-5225 - Phone
933-5228 - Fax

Mentor Applications:

Jessie Powell, PE
jessie_powell@urscorp.com
(909) 980-4000 - Phone

or to Submit Via Mail send to:

ASCE San Bernardino Riverside
Mentorship Committee
Attn: Jessie Powell, Chair
P.O. Box 1541
Riverside, CA 92502-1541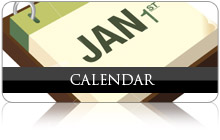 Events
Full Calendar
Testimonial
Someone once told me that "a child stands on the shoulder of a giant can look further" I was so excited when I learn about the mentoring program that I decided to join the Mentorship Committee right away. I know I want to be part of this team. I have learned and enjoy each Committee meeting from interacting with other committee member. I truly believe that we can help each other, share our knowledge and make our Engineer community a better place. When you willing to share, most of time you will find you get more in return than you can imagine.